Projects We Support
Ethiopia
In Ethiopia we are working through an Australian based charity - World Families Australia, in coordinating projects including agricultural development, child sponsorship, bringing clean drinking water to local villages and sustainable development. A major focus of this has been establishing a sericulture enterprise, from the ground up. Castor plants have been planted and are growing well. Several breeding cycles have allowed the population to grow, as well as new lines from India. These are Eri silkworms, which is more suited to the climate and are able to utilise indigenous castor plants for food.

In Ethiopia, the Daughters of Charity Catholic nuns are on the ground and work with the local community in coordinating the establishment of this project. It is a long term project that involves empowering the community at grass roots level, supporting them through education, advice and a seed financial contribution to enable this to be a self sufficient and sustainable income on a long term basis.
To that end both they and we, have established marketing contacts in Addis Ababa that have offered support, mentoring and training and will work in partnership in buying the raw materials and value adding to the silk to create export quality products.
Throughout our website you will find gorgeous Ethiopian silk and cotton products produced by skilled Ethiopian weavers. Ethiopian people are a beautiful people, a proud and ancient people who ask not for a hand out but a hand up, some support in creating their own solutions to poverty, education and income generation barriers that exist in many communities but especially in remote rural communities.
The community where the project is located is about 2 days drive from the capital of Addis Ababa, in remote western Ethiopia, the main town is Dembi Dollo not too far from the Sudan border .
Contact Us and we'll be happy to provide further information.
As the first castor crop was planted, so too was hope for the future !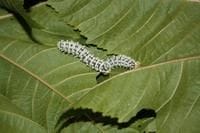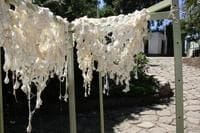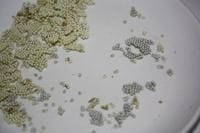 "Castor plants have grown and are feeding thousands of hungry silkworms."